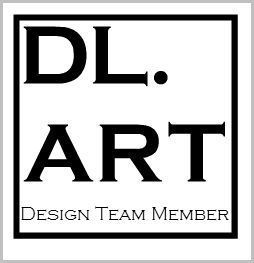 It is time for another Bi-Weekly challenge at DL.ART. This Bi-Weekly challenge Theme is Coffee/Tea or any Beverage. I am a Mocha Fan myself - so I created my own Cafe' Mocha's. See recipe at the end of my post.
The Cutting Cafe is your one stop for affordable printable stamps and cutting files.
So, you do not have a file cutting machine??? No problem - neither do I, but you can still make lovely projects by fussy cutting the templates.
Here are two projects I created for the DL.ART Coffee/Tea Challenge:
Project #1 Gift Card Holder
Front of Gift Card
Inside Gift Card
Cutting Cafe Gift Card Template
Kraft cardstock for the base of the Gift Card
Kraft cardstock for accenting template
Designer Plaid Cardstock for decor
Cuttlebug Swiss Dot Embossing Folder
Sweet & Sassy Stamp Sentiment
Powderpuff Chalking Ink - Midnight Confession
Project #2 - Tea Bag Holder
Lipton Tea Bag Holder
Cutting Cafe Narrow Tea Bag holder Template
Scor Pal
Cutter/Scissors
Kraft Cardstock for the base
DL.ART Brown and White Twine
This lovely ribbon and twine
can be purchase in the DL.ART Store
Click HERE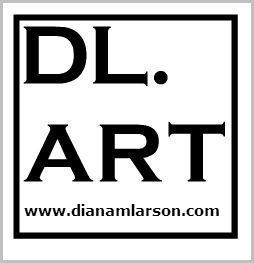 Don't forget there is a lovely PRIZE offered to the winner for this challenge:
Cutting cafe is offering 3 files
Come on over and join in on the fun!
Best wishes on winning the prize!
Thank you for stopping by!
~Gail~
Gai

l's Homemade - Mocha recipe
makes two- 8 ounce cups
[Hint I make mine in a batch of 8 cups -
then store in glass containers in the refrigeration
- I reheat on stove, but can reheat in microwave]
In a small sauce pan add:
I cup Silk Unsweetened Vanilla Almond Milk [30 calories]
1 Tablespoon of Hershey Cocoa Powder [10 calories]
Stevia (the real stuff) to taste
I just sprinkle Stevia in the mix (about 1 teaspoon or less)
1 Cup of pre-made coffee - decafe or regular -
my coffee comes from the Keurig machine
Stir & Heat on stove until temperature is as you like it -
but not boiling hot or the milk will curdle
Pour your size serving into a coffee cup & enjoy.
Can add whip cream if desire. [not sure of calorie count]
Calories: about 20 calories per 8 oz cup without Whipped Cream
Note: This recipe is NOT the sugary, sweet Mocha's at the Coffee Houses-
yet just sweet enough for me! Yum!